Are you Searching for the Best Telegram Channels for Promotion in India? Then you can read our blog. In this blog, we will discuss the Telegram Channels that provide Paid as well as Free promotions.
Telegram is an ideal platform to run sponsored content through channels. It is the quickest way to reach an audience since the app itself is advertisement free.
So, companies grab this opportunity to promote their products online in active groups to run effective marketing campaigns.
In this blog post, I will be sharing more than 10+ Best Telegram Channels for Paid Promotion in India. Let's begin.
Benefits of Paid Promotion on Telegram
As I mentioned earlier, sponsored or advertised content can be easily channeled through telegram. So, here are some of its main perks and benefits.
Reach your audience faster
Bring awareness about your product/company/offers
Attract users to your website
Channel traffic from telegram
Build a good relationship with niche/target users
Get relevant feedback
Telegram Paid Promotion Channels
Best Telegram Channels for Promotion in India
1. OFF-CAMPUS PLACEMENT JOBS
About: This channel mainly provides the best off-campus placement jobs. Candidates can also refer to free interview study materials from here and increase their hiring chances. Also, the group posts compelling promotional or sponsored content as well.
Join Channel: Link
Admin Contact: Check
---
2. JOBS AND PLACEMENTS
About: This is a popular telegram channel that focuses on the job niche and provides relevant vacancy alerts. They share the latest job opportunities in private companies for freshers and professionals. It has an active audience which is ideal for paid promotions. You can easily contact the admin for advertising.
Join Channel: Link
---
3. INDIA JOBS
About: India Jobs is another recruitment channel that helps subscribers get relevant on-campus and off-campus job alerts. You will get the links to their website that has complete information. The group often shares sponsored content effectively that can help companies promote easily.
Join Channel: Link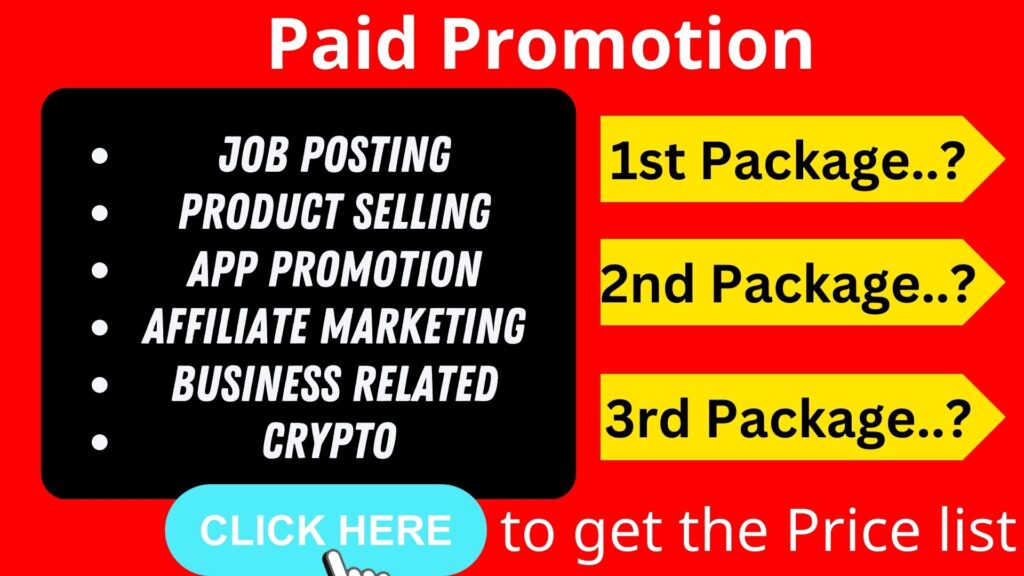 ---
4. OFF-CAMPUS PLACEMENT JOBS
About: If you are looking for PAN India job alerts, this group is worth joining. They share the best vacancy alerts from leading companies like Infosys, Accenture, TCS, etc. Also, this group is open to the paid promotion and has collaborated with various companies for the same.
Join Channel: Link
---
5. JOBS PORTAL INDIA
About: Job Portal India generally gives vacancy notifications for technical degree graduates like B.TECH/M.TECH/BCA/MCA/MSC etc. You will find professional-level and fresher job opportunities along with practice test links or resourceful reference materials. For paid promotions, you can directly contact the admin.
Join Channel: Link
Contact Admin on telegram: @kunalbagde
---
6. MNC Jobs
About: As the name suggests, MNC Jobs is a channel that provides the best MNC vacancies. It is quite active group that shares work opportunities daily along with qualification requirements and salary range. The admin posts related sponsored content in a suitable manner so that it does not seem like spam.
Join Channel: Link
---
7. Mechanical & IT Jobs
About: This is a niche-specific group for Mechanical engineers and IT graduates only. Candidates will receive relevant job notifications of their field along with proper details like salary range and experience. Previously, this group has posted several paid promotion content for companies.
Join Channel: Link
---
8. FRESHER'S JOBS
About: This is a job telegram channel dedicated to freshers or graduates. You will find relevant on-campus or off-campus job alerts, application links, salary ranges,s and required qualifications. Overall, this group has collaborated with job portal companies for paid promotions.
Join Channel: Link
---
9. Jobs 2023
About: Jobs 2023 is an upcoming growing channel that shares various recruitment opportunities such as internships, fresher jobs, professional work opportunities, etc. This channel has successfully gained paid promotion partners so early and is open to other companies as well.
Join Channel: Link
---
10. TCS Infosys Cognizant Accenture
About: This is a rather small channel that gives the latest private company job alerts. You can click on the link and it will redirect you to their official website which contains all the relevant information. Along with job alerts this group also shares compelling paid promotional content.
Join Channel: Link
---
11. RECRUITMENT 2023
About: This is another active channel that shares the best recruitment offers. You will find suitable government and private company job vacancies listed on their links. Plus, this group has successfully promoted companies like Great Leaning, Elearn Market, etc.
Join Channel: Link
---
Telegram Channel Promotion Free
OFF-CAMPUS PLACEMENT JOBS GROUP
About: This Channel Provides Free Telegram Promotion. Just Contact the Admin and try to convince him.
Join Channel: Link
---
Conclusion
Altogether it's quite simple to blog about paid promotion on Telegram. The primary goal is to find an active channel that has a responsive subscriber group. All of these telegram paid promotion channels are one of the most popular and have successfully collaborated with multiple leading companies. In short, telegram is a great platform to run marketing campaigns.
Find More Telegram Channels:
10+ Best Options Trading Telegram channels
10+ Best Intraday Trading Telegram Channels
10+ Best Bank Nifty Telegram Channels
FAQ's
How can I promote my Telegram channel?
It is quite simple to promote your telegram channel through other social media platforms. You can create engaging posts and content on these networking sites and drive organic traffic toward your channel. However, avoid spamming or adding irrelevant information as you can lose credibility.
Can I run ads on Telegram?
Telegram itself is an add-free platform but public channels with more than 1k subscribers are allowed to post sponsored content.
How can I market on Telegram?
Find Multiple Groups on Telegram
Search for Admin Contact
Give your Proposal to him
Ask for their price package
After all, goes right do collaborate.
Join us on Social Media:
Youtube Channel
Telegram Channel (Innovative tricks)
Follow Us on Instagram
Follow Us On Facebook
Quora (Telegram Tips & Tricks)